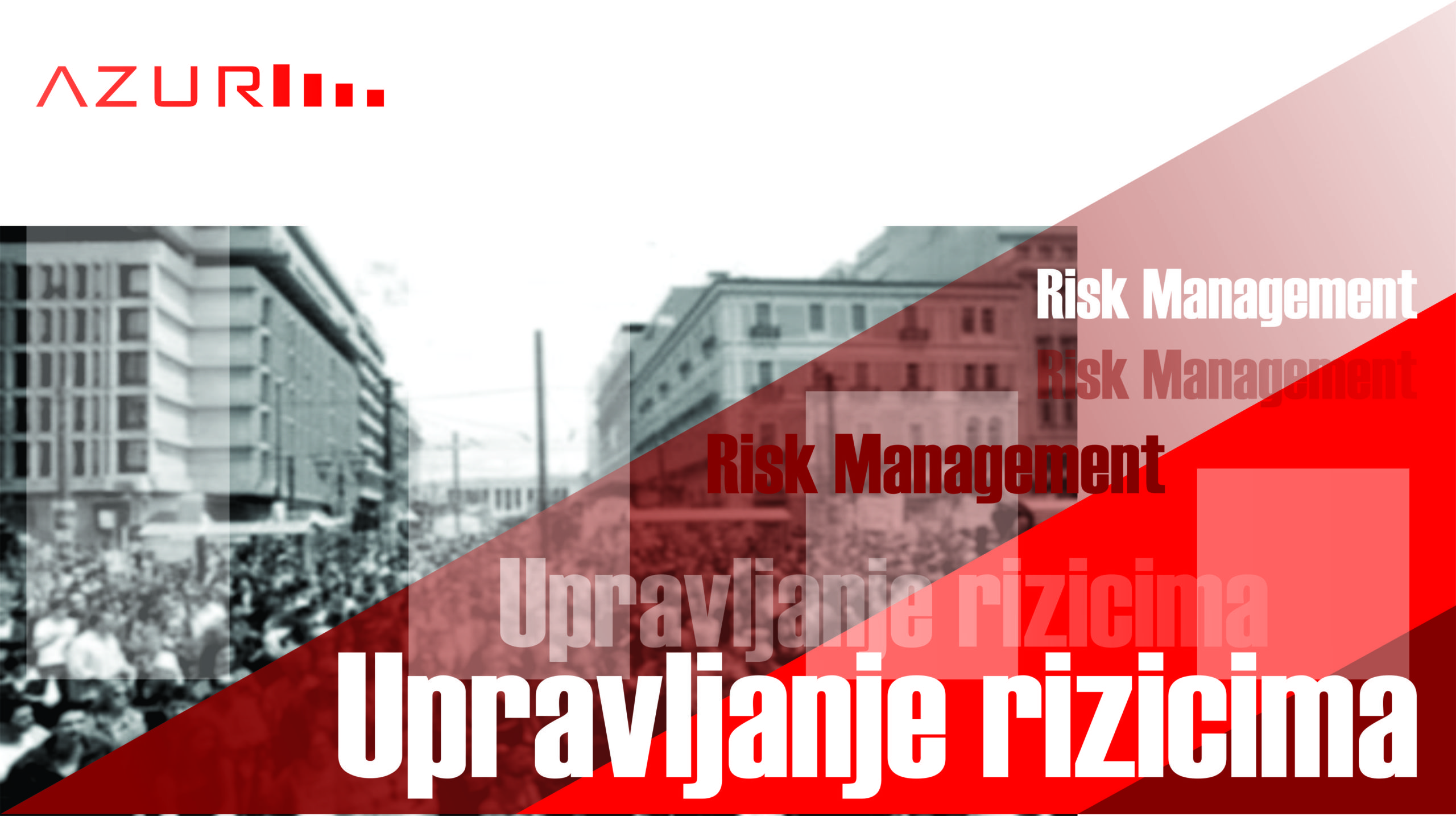 Respected ladies and gentlemen,
Welcome to the web page of Association for Risk Management AZUR.
Association is a professional nongovernmental organization, gathering significant number of experts trained for risk assessment and management.

Every human action is followed by some risk, either permanent, contemporary, bigger or smaller. Risk is a followed action which can question planning, business, task and objectives performance, but it can also have an impact on people and property security in more serious situations, which is why risk should be recognized on time and should be smart managed.

Led by these thoughts and principles, a group of risk management professionals in 2014 has embodied the idea which has been in creation for many years. That year, as nongovernmental association, AZUR Association was registered at relevant institutions, by which idea became formally and legally official.

Since then, we have increased our membership with different professions and skills. Regarding realization of our objectives, we have successfully implemented security-based activities and projects, including area of security risk identification for people and material goods, protection and rescue area as well as counseling in the other security risk areas.
So let's manage the risks smart