Association for Risk Management has in the past three years created and together with partners from neighboring Republic of Croatia developed this idea, and in the form of application and project submitted it to the European Commission. European Commission recognized the idea, valorized it according to specific parameters and gave us trust for its implementation. Idea was upgrading and capacity building of civil protection in Bosnia and Herzegovina and due to BiH accessing Union Civil Protection Mechanism. To remind, Bosnia and Herzegovina is already in phase of fulfilling conditions for joining the European Union for some time now, while one of the conditions in to have more effective protection and rescue or civil protection system.

Union Civil Protection Mechanism was founded in 2001 by the Decision of Council of Ministers EU, it includes participation over 30 European countries with all their resources aimed towards civil protection, which can be put on use to Disaster affected countries. This Association's idea came to life in form of the Project acceptance and on the 14th of November 2018 when a notification was received stating that AZUR Association, alongside with partner from the European Union – State Directorate for protection and rescue (which is since 2019 part of MOI RH) got support for participation and realization for one of the biggest projects in security field, on the region of (South)East Europe. By accepting the project from the European Union, Association gave significant contribution for general interest of people in BiH, but it also contributed to making steps towards strengthening of protection and rescue structures on the BiH, entity, district and cantonal level.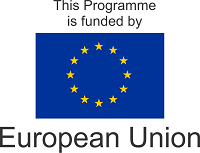 There are two key subjects in the Project realization:
One is the national authority of the European Union Member State, while other is professional nongovernmental organization for risk management from Bosnia and Herzegovina.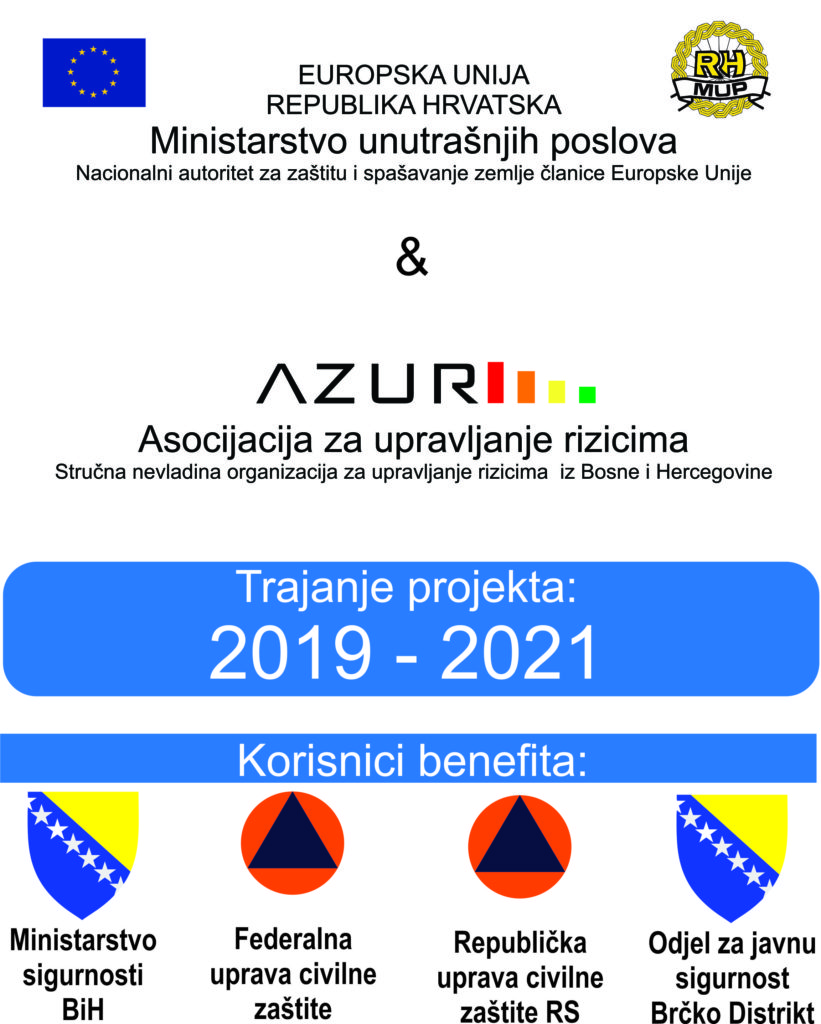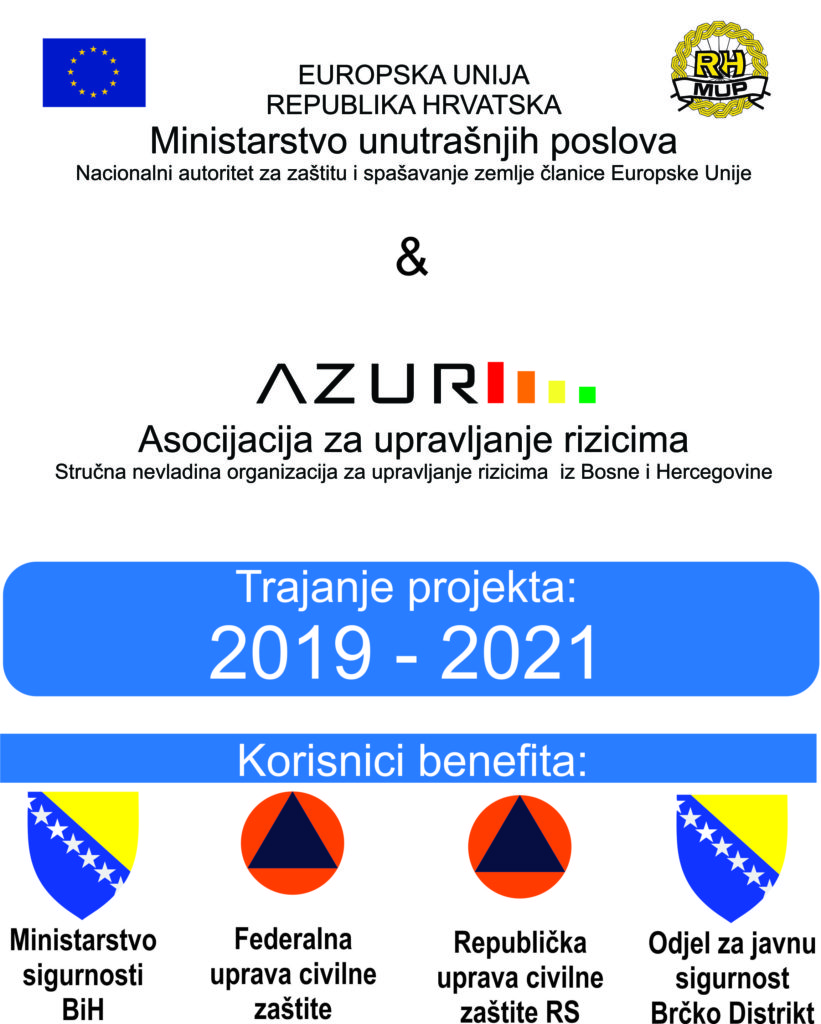 Project content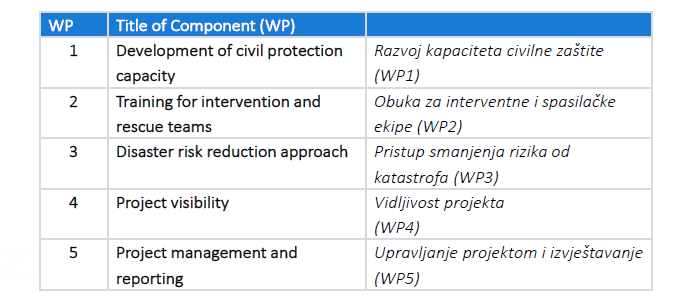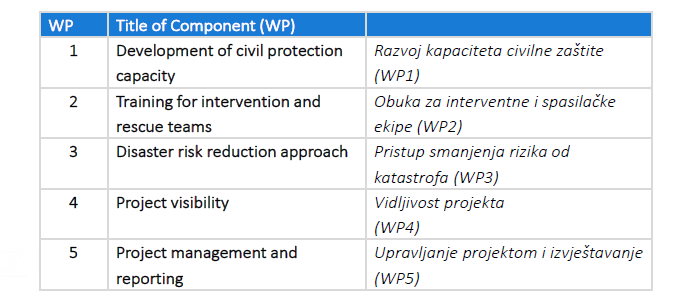 Efficient protection and rescue of people and material goods from natural and other disasters, in BiH and surroundings
Civil protection capacity building in Bosnia and Herzegovina (state level, entity level and district level), which improves prevention and response to natural and other disasters
Fulfilling the requirements towards the membership in the EU
Prevention in security of the EU's external borders and its territory (Republic of Croatia)
Possibilities for academic communities and universities in Bosnia and Herzegovina to include civil protection programs in their curriculums, in accordance with European guidelines, practice and experiences
Possibility that capacities of Bosnia and Herzegovina give their contribution by helping other countries, in the framework of Union Civil Protection Mechanism
Benefits for domestic forces and service/material providers, which will be procured in the Project realization
Benefit for the nongovernmental organizations
Possibility of acquired knowledge transition to other beneficiaries, who are not directly involved in the Project
Project sustainability through application and transfer of project-trained knowledge